We have been teaming up with Bradford Universities Optometry department to promote the use of smartphones as a viable and relevant option for magnification, daily living and communication for people living with low vision.
Working alongside Annette Parkinson and Matthew Cufflin, who are both tutors at the University, our very own Mark Owen and Sam Heaton have attended the University as guest lecturers.
The pair worked with six groups of third-year optometry students across two days back in January, demonstrating the relevance of both Android and Apple smartphones in promoting independence for patients diagnosed with conditions leading to low vision.
Mark, who specialises in Android and magnification, took the students through a range of settings that can be altered on a smartphone to enable it to be used easier by someone living with a visual impairment. Features such as altering font sizes, Dark Mode which alters the background colour, magnification of items on screen and using a phones inbuilt magnifier to read external information were some of the topics covered.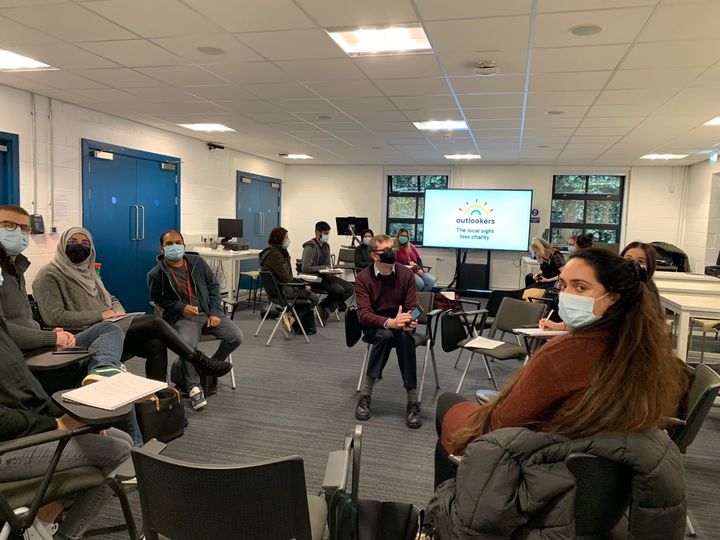 Meanwhile Sam, who specialises in iPhones and apps for low vision, talked the students through many of the free apps on the market that can assist with reading, daily living and travel. These included Be My Eyes, Seeing AI , Soundscape and Move It.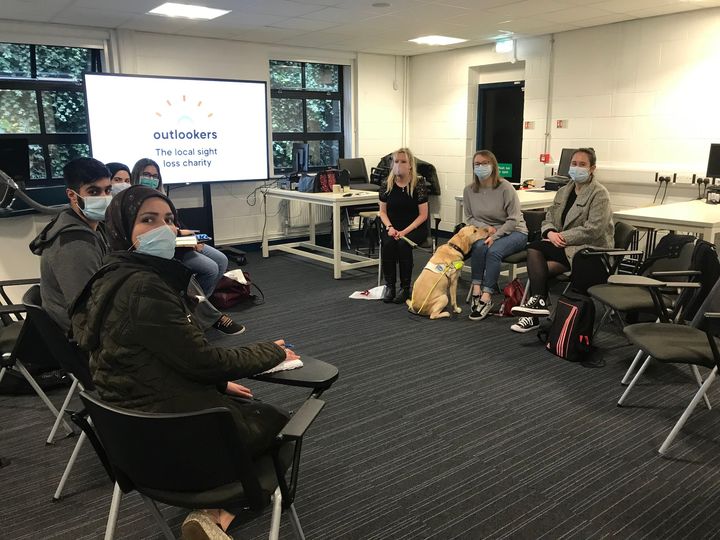 Annette commented, "your High Street Optician is often the first port of call for anyone developing visual problems and we need to get better as an industry in assisting and signposting people for whom a new glasses prescription is not enough".  Matthew added, "at a time when hospital and low vision clinic services are stretched and facing delays post Covid, we need to ensure the next generation of Optometrists are skilled enough to be able to give some basic assistance to any patient who walks in to see them. As we have learnt today, some small settings changes to a smartphone, which the majority of people now carry around with them, can make a massive difference to someone with a visual impairment continuing to do things for themselves".
At Outlookers, we look forward to growing our partnership with the Bradford University Optometry faculty with much more work planned in future.