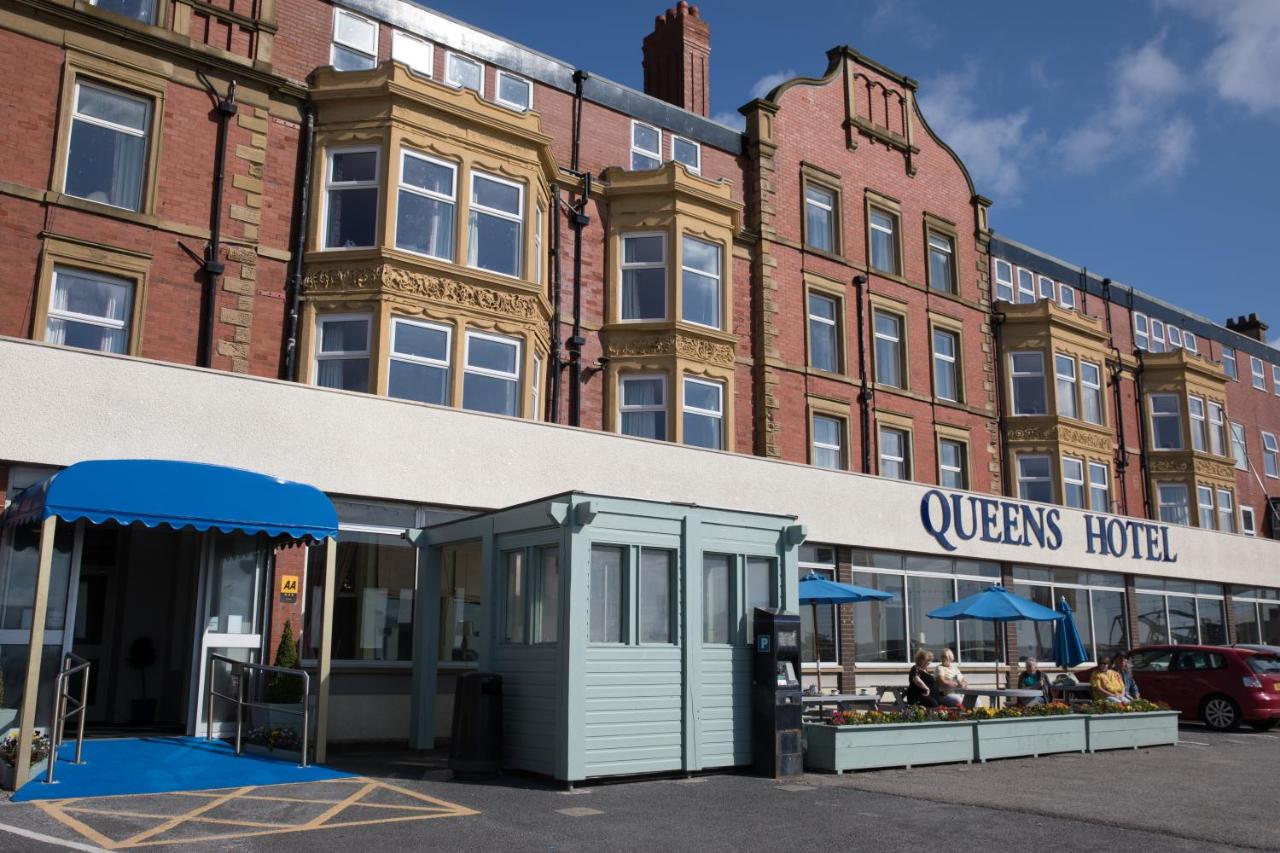 I recently spent a four night holiday at the Queens Hotel in Blackpool run by Alfa Travel, a very similar holiday to the one members of Outlookers will be going on at the end of March. I went with my partner, Ruth, who is sighted and all the people in my group of 16 were also sighted. I picked up some insights which might be useful to members of Outlookers.
Our travel was different as it was an official Alfa tour and not a private one. As we were not due at the hotel until after 2pm, we were taken to Cleveleys for lunch and then went on to Blackpool. As many people will know, once your case is put on to the coach you don't see it again until it is delivered to your room, and our cases were delivered very soon after we got into the room. Our room was on the first floor, and because we had requested a walk-in shower I guess it was an accessible room – there were handles in the bathroom, and there were no beams or trip hazards. I can't say what the other rooms were like.
One of the first things I noticed as a VIP was that when I went down the stairs to the ground floor, the banister flattened out before I reached the final step. I don't know why this happens when they design stair cases, but it is something to be aware of. There was a lift to all floors though so it doesn't have to be a problem, and you soon get used to it. There are some steps down as you go into the restaurant, but there is also a ramp alongside these. There is also a ramp to access the Gents toilets on the ground floor – I assume it is the same for the Ladies but I didn't go there. Don't be alarmed when you grab the door handle to exit the toilets when your hand is automatically sanitised. Otherwise the ground floor is straight forward, but a bit difficult to navigate when there are people walking around.
There are two bars: one by the restaurant which is open during the evening meal and Wednesday lunchtime. Bar staff come to the table to get drinks orders. The second bar is the Theatre Bar and is open in the evening. They don't operate a tab system, but they do accept card payments. The entertainment starts at around 8.30pm.
Our driver was not always informative with regards to departure times, but there was a notice board on the ground floor which had some useful information, or you can ask him when you are getting on or off the coach.
I'll finish with what is going to be the big question for many Outlookers people: what is the Wi-Fi code? It is sandcastle200 (all lower case), though I did find it a bit patchy, particularly when viewing on-line content. Oh, and if you go out of the hotel, turn left and walk approximately 200 yards, you'll come to Wetherspoons.
Have a great trip at the end of March.
Phil Daniel (Outlookers Volunteer)