Okay, at Outlookers we pride ourselves in testing out and informing you about the latest apps to hit the market, so why is the focus of this blog an app that has been around for sometime, "Be My Eyes"? Believe it or not, January marks the seventh anniversary of this groundbreaking app, first arriving in the iOS App Store. Fans of android will be aware that it arrived in the Playstore two years later.
And as it's still one of the favourite apps used by our members, we feel that's definitely something to celebrate…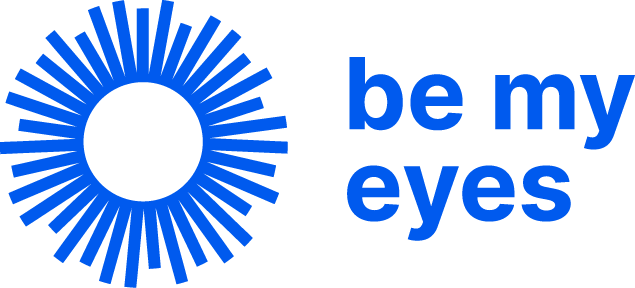 During those seven years, the app has amassed a volunteer base of over 5 million people and now offers assistance in 180 languages. The global sight loss world is by nature as diverse as the sighted one, which makes the growing success of this app so pivotal.
So, if for whatever reason you have not yet joined this apps worldwide fan base, what exactly is Be My Eyes? The app uses your phones video camera to connect you to a sighted volunteer who will provide assistance in the language(s) of your choosing. All you need to do initially is set up a basic profile within the app, and then you have two options. The first is the option to call a general volunteer, the second is the option to make a call for specialist help.
And when it comes to the specialists, the app developers have really got some big names involved, including Microsoft, the RNIB and Google to name a few… so whether you are struggling with your home PC, having difficulty reading a product label or just want to know the colour of a particular item of clothing, there's an army of volunteers ready and willing to help.
On face value it seems that the app is solely about helping visually impaired people, which yes of course it is, but this app also does so much more. It is literally giving millions of people the opportunity to micro volunteer and as the volunteers get real life, real time experience of some of the difficulties of being visually impaired, it also does an immense amount of awareness work under the radar.
So whether you are considering downloading this app from the perspective of a user or a volunteer, why not give it a go and let us know your feedback?