Outlookers Family Fun Day
We celebrated an end to lockdowns and restrictions in August 2021 with our inaugural Summer Fayre. The day was all about bringing the community together, and willful participants took part in raffles, sports demonstrations, ate home-made cakes and biscuits, grabbed a banger from the barbecue, took their chance on a lucky dip or helped support some of the local businesses who got involved.
So many of you will be pleased to know that we will be back again in August of this year with our big summer event! Our family fun day takes place on Saturday 20th August, between the hours of 10am and 3pm at our base at The Whitfield Centre, 180 Soothill Lane, Batley.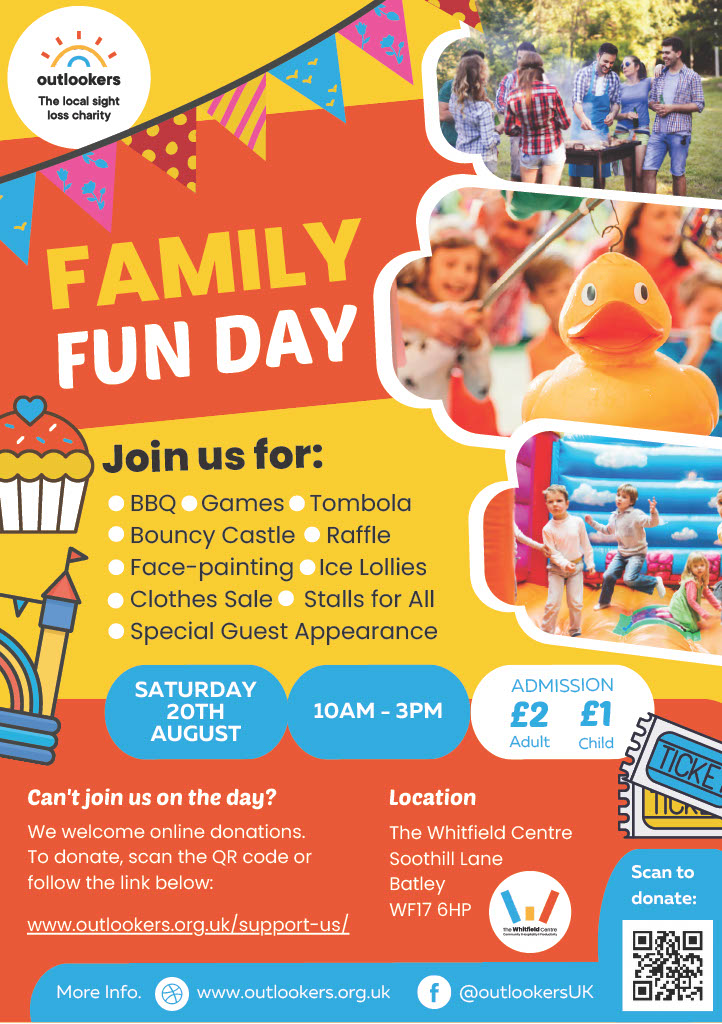 So whether you are looking for something for the kids to do in the school holidays, want to support local businesses, hunting for a bargain, or simply want to show your support for your local sight loss charity, why not pop down on the day and see what we have to offer.
General admission is £2 per adult and £1 per child. All funds raised on the day will help sustain the services we offer to members both at the centre and across Kirklees.
Keep an eye on our social media platforms for updates of what's available on the day.
Thanks in advance from all the team at Outlookers